Responsive Web Design
The dynamic web development approach that makes your web pages fit in entire screens available in the digital world.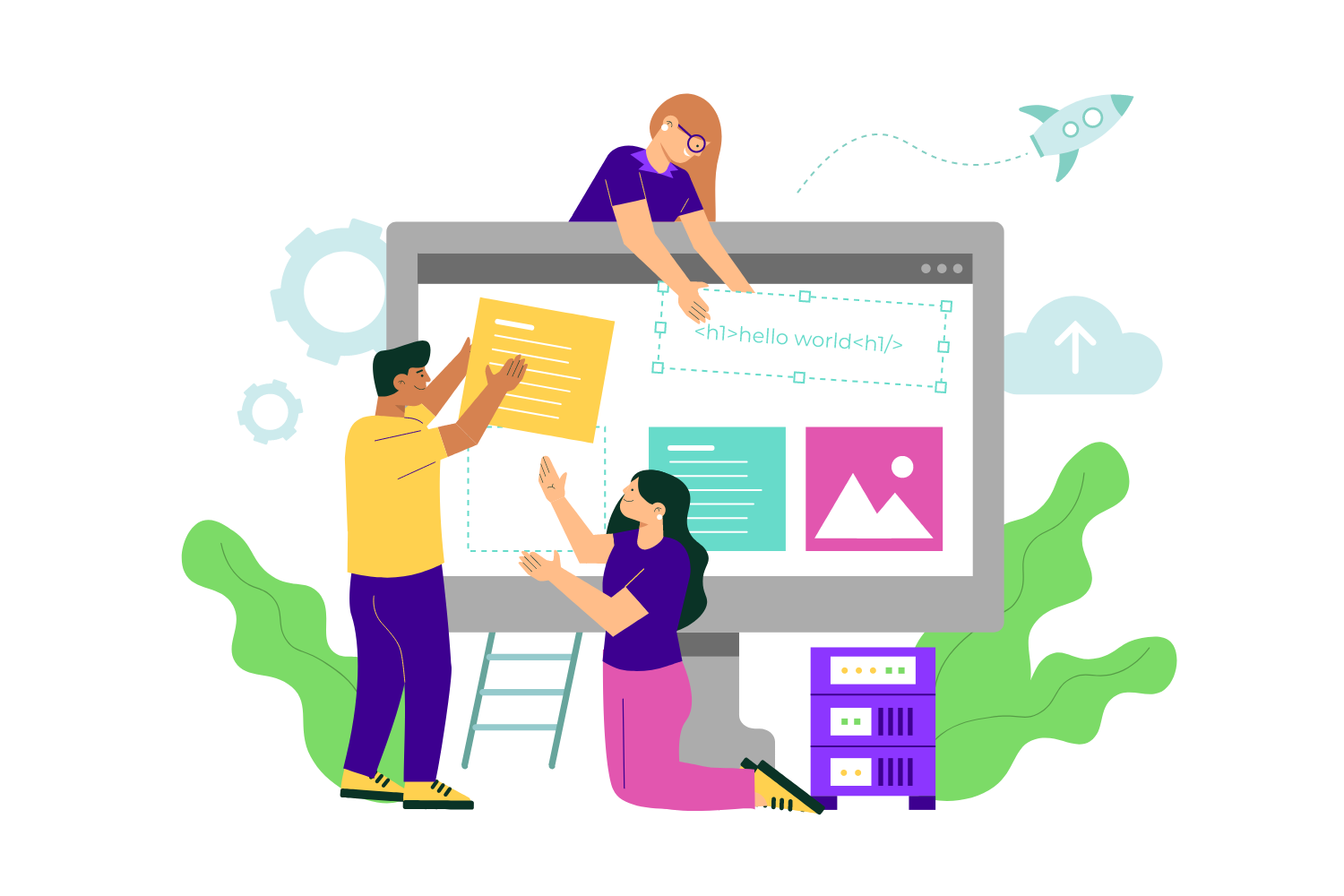 AN INVESTMENT IS THE BEST RETURN!
Getting a responsive website design is no more a trend. It is because you must give a seamless experience to your website visitors and make your webpage look good on all their devices to impress them.
Lite weight with user friendly
Responsive website design refers to designing websites in a way that they can adapt and respond to different screen sizes and device types. With the increasing use of mobile devices, responsive design has become more important than ever before.
In responsive design, the website layout adjusts to fit the size of the screen it is being viewed on, without losing any important content or functionality. This means that whether a user is accessing the website from a desktop computer, a tablet, or a smartphone, they will have a seamless experience and be able to access all the same information.
Responsive design uses techniques like flexible grids, images, and media queries to create a website that can adapt to different devices. This ensures that the website looks good and functions well on any screen size, without having to create separate versions of the site for different devices.
Overall, responsive design is essential for creating a positive user experience and ensuring that your website is accessible to as many users as possible.
Responsive Web Design SERVICES
Your Dream Tech is an acclaimed frontend development company having great exposure and years of experience working in the industry. We are also known as an industry expert that has full-stack expertise in frontend web development. We have a dedicated frontend team that includes proficient experts that keep themselves updated with the market trends, latest technologies, and tools to create an effective frontend solution for the client. As specialists in frontend development, they follow an agile approach to create and use the latest technologies to create an exceptional user interface with seamless navigation. With an aim to deliver the best and most unique solution to clients, we keep our frontend development services a blend of development, design, creativity, graphic, usability, trends, and most importantly the technologies.
Throughout the process of user experience design for a website, we make sure to understand the needs of customers and always aim to give spaces to their expectations to bring the best output, accordingly. And to facilitate the smooth operation of our UI/UX Design services, we have a team that meets deadlines, follows a clear design process, and believes in delivering the spot-on result. Your Dream Tech provides you with highly experienced UI/UX designers who will give your website the best professional care with exceptional user experience design. Being the web design company, we assure you to deliver impeccable and cost-effective user interface design services to bring high user conversion to your online business. From minor to major details of the design, we always aim to provide an intuitive user experience for every aspect of the website design. Along with that, our experts also.