IOS APP DEVELOPMENT
Driving digital transformation of your business effectively & effortlessly
AN INVESTMENT IS THE BEST RETURN!
iOS is the most sought-after mobile operating system after android. And if you don't have an iOS app for your business, then you're losing out on a great opportunity to target a considerable number of potential users. But fret not! Your Dream Tech, a leading iOS developer, has the best solution for you. Connect with us now!
iOS is the second most used operating system across the world in the present time. Thus, choosing iOS app development gives businesses a great opportunity to target a huge user base. But, for that, having an attractive, feature-rich iOS mobile application is very important. Since an investment in iOS development can deliver you greater returns, don't you think, you must leave no stone unturned? If you're on the same page, then we're here to help you!
As a leading iOS developer, we have immense experience in successfully delivering over 100+ iOS solutions that are admired, appreciated, and downloaded by millions of people. With our immense experience and in-depth knowledge, we offer full-stack iOS app development services and have deployed a good number of native iOS mobile applications in the market for businesses from different industries. A majority of iOS apps built by us have received great success. We have a highly skilled team that consists of experienced iOS app developers, designers, and testers. With the knowledge of the latest SDKs and technologies, we take pride in offering next-gen iOS app development solutions that help businesses to pave their way to success. Over the years, we have created a long clientele list in the field of iOS app development across different industries such as healthcare, travel, finance, medical, hospitality, and more.
Being a renowned iOS developer, we are known to provide iOS development services for the entire family of iOS devices, be it phones, tablets, TVs, or smartwatches. From a complex to a simple complex architecture, our focus and approach remain the same for all our iOS app development projects. We devout a considerable time to plan and strategize well to create an intuitive iOS design and perform seamless development for the app. As a noted iOS developer with a vision of creating an impactful iOS application, our agile and effective approach also gives equal importance to thorough testing. So, for any iOS app-related need, you can rely on leveraging our rich expertise in the field of iOS app development to stay updated with the latest trends and gain a competitive edge.
iOS APP DEVELOPMENT SERVICES
We've got you covered with our comprehensive range of iOS app development services!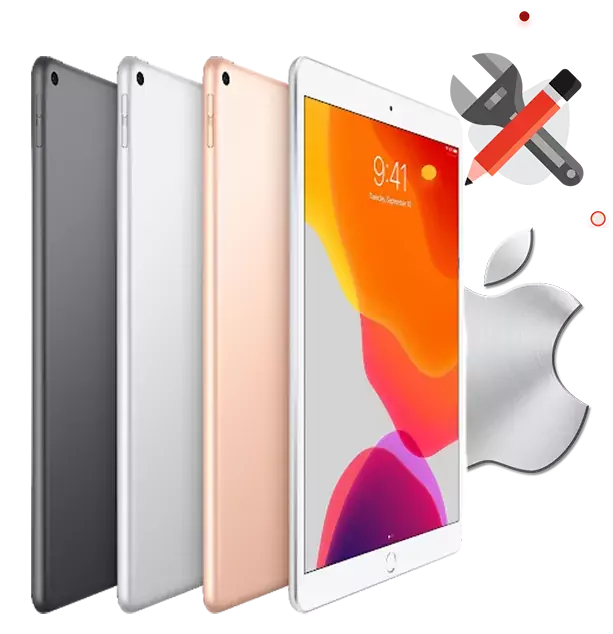 We are a noted iPad App Development service provider. From a sleek and intuitive iPad iOS design to flawless development to iPad app testing/portability, we cohesively understand user needs and combine them with the iOS development principles to create an exceptional iPad application. Besides, as a leading iOS developer, we also offer iPad app support & maintenance assistance under the iOS app development services to help businesses make necessary changes in their iPad application to make the most out of it.
To provide the best custom iPhone app development solution, we have a dedicated full-stack iPhone app development team in which every iOS developer and designer possesses immense experience and knowledge in all the latest market trends, iOS frameworks, and SDKs. Talking about our forte as a noted iOS app development firm, well, it not only covers effective iOS development and precise iPhone app UI/UX designing but iPhone app testing/portability as well as support and maintenance. Whether you're a startup, a BMB, or a leading enterprise, we are a highly recommended iOS developer having the experience, expertise, and resources to provide you with the exemplary iOS app development services to create a spot-on iPhone app for your business to expand its operations.
When it comes to leveraging the potential of wearable technology, well, we are considered amongst the highly-rated iOS developer to get the work done effectively and efficiently. We help businesses to build unique Apple watch apps to make their brand reach the target audience in a better way through our custom iOS app development services for Apple's wearable devices. Whether you want to build a fitness app with a custom interface or an m-commerce app with a third-party integration of any digital payment app or a corporate app with sleek and highly intuitive iOS design or just looking for support and maintenance services, we're the one-stop solution for all your Apple watch iOS app development & design needs.
Apple TV apps are crucial to creating better customer engagement for any business and we know that. Thus, being a leading iOS developer, our iOS app development expertise also lies in Apple TV app development. Since the Apple TV app is relatively a new technology, we aim to help businesses make the most out of this technology to gain. And for that, we follow an effective iOS app development process that starts from market research and understanding user needs and goes through creating an appealing app UI/UX iOS design for Apple TV apps. Further, it includes effective iOS app development and Apple TV app integration and testing. You can also connect with us for support and maintenance of your existing Apple TV application.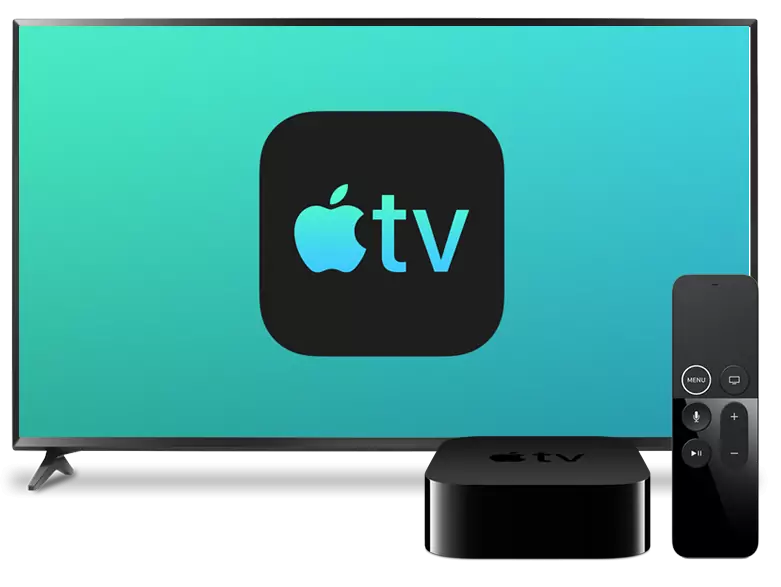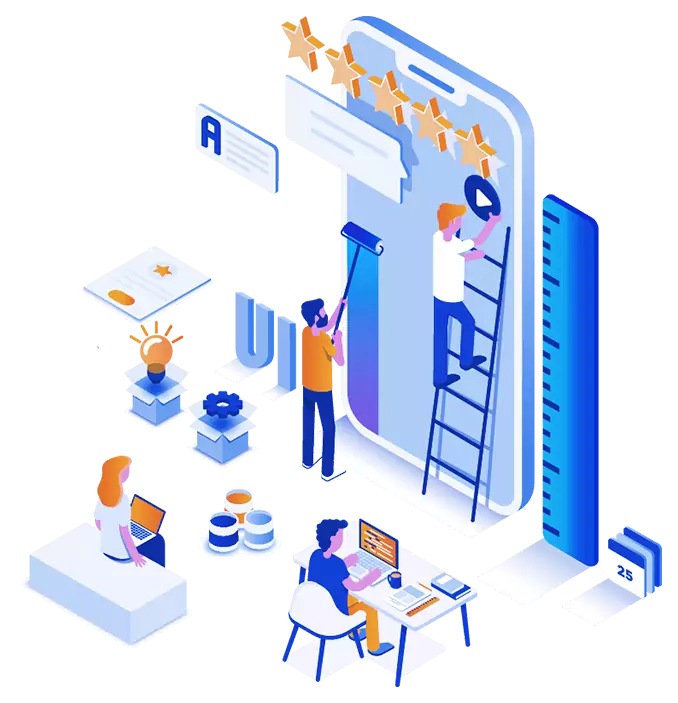 Being a professional iOS developer in the industry, we know that the success of any application highly depends on its UI/UX design. Hence, we follow a defined approach for every iOS app development project to create the most appealing and effective iOS app UI/UX design for businesses across diverse needs and requirements. For that, we have a creative and innovative team of UI/UX designers who are well-versed in all the latest iOS app development technologies, tools, and trends in the field of iOS design and development. With that being said, you can rely on us to get an exceptional iOS application with a user-friendly, intuitive design for your business.
FAQ
We Have a Lot in Our Fold to Offer. Want to Discover?