QUALITY ASSURANCE
Be sure to give your customers a flawless final product!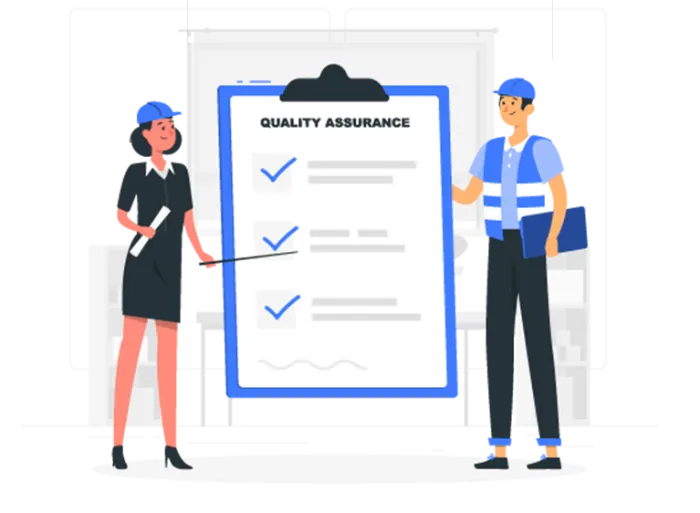 AN INVESTMENT IS THE BEST RETURN!
"We don't need QA services" - that's a common statement that a majority of businesses believe in or say. But with your aim of delivering the best final product to your users, the need for QA services comes automatically. And we at Your Dream Tech focus on fulfilling your aim with our exceptional QA services.
It's not just about building an exceptional website or mobile app that can work perfectly for your business to make it grow. Rather it is also about maintaining its efficiency so your business won't lose out on conversions or suffer a loss of revenue. In simple terms, your website or app needs to undergo quality testing in order to ensure its quality and seamlessness. Testing is an integral part of a website development process and so does the quality analysis for the mobile app development process to keep the website or mobile app bug-free and high in performance. Quality analysis or testing is basically a preventive action that ensures the success of your app or website.
Your Dream Tech is a highly-rated quality QA and testing company that offers tailor-made solutions to clients that best work for their businesses. Our meticulously created website and mobile app testing solutions are refined from our years of experience, wide exposure, and great expertise in the field of web and mobile app development. We aim to help organizations from different industries to make their businesses flourish through our quality analysis services. We have both offshore and onshore resources that work round the clock to provide the best support through customized QA services to businesses from across the globe.
We have been providing exceptional website and mobile app testing and quality analysis services since 2015. We have worked with businesses across diverse needs from around the globe and helping them to deliver the best services or products through a flawless website or app. Our QA and testing team is specialized in working in all types of industries particularly in domains like e-commerce, corporate, e-learning, healthcare, and more. Being a next-generation website and mobile app testing and quality analysis service provider, we deal in both manual testing and automation testing. And for both manual and automation testing, we follow an agile approach that includes all types of mobile app and website testing such as white box testing, black box testing, API testing, regression testing, security testing, performance testing, smoke testing, and more.
QUALITY ASSURANCE SERVICES
Wait, there is more to QA services!
Manual Testing (Used For Both App And Website)
Our manual testing services are for both website and mobile apps. Under manual testing, we cover several types of testing. Have a look at what you get when you choose our manual testing services.
Automation Testing (Used For Website)
Our automation testing services help businesses to focus more on the performance and efficiency of their website. Our automation testing can help you test your website's functionality along with its behavior. If you want to make your website bug-free before making it live for users. Our QA experts are well-knowledgeable and highly skilled in performing best-in-class automation testing on any website where we run a number of tests on every piece of your website to make sure that your customers get the best quality final product. With our automation testing services, you can perform more advanced tests on your website or app that aren't possible to do by humans.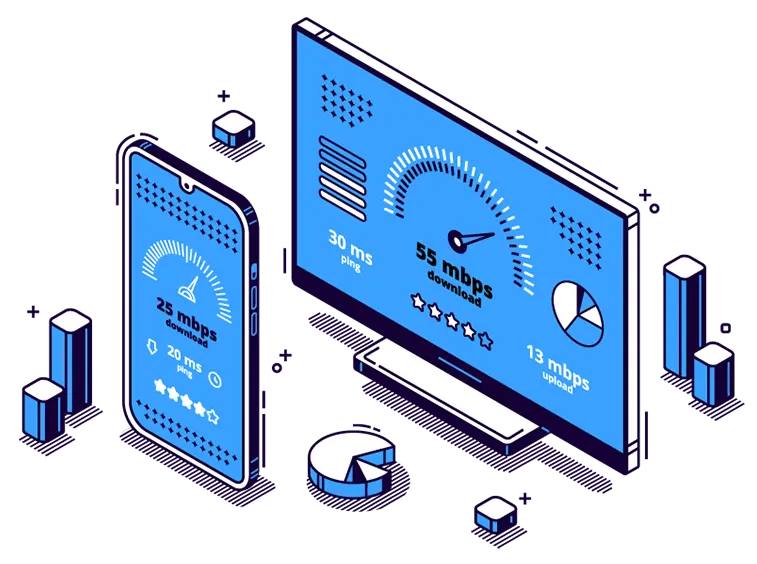 FAQ
We Have a Lot in Our Fold to Offer. Want to Discover?