SEO Company Lucknow
Boost Your Online Presence with Strategic SEO Solutions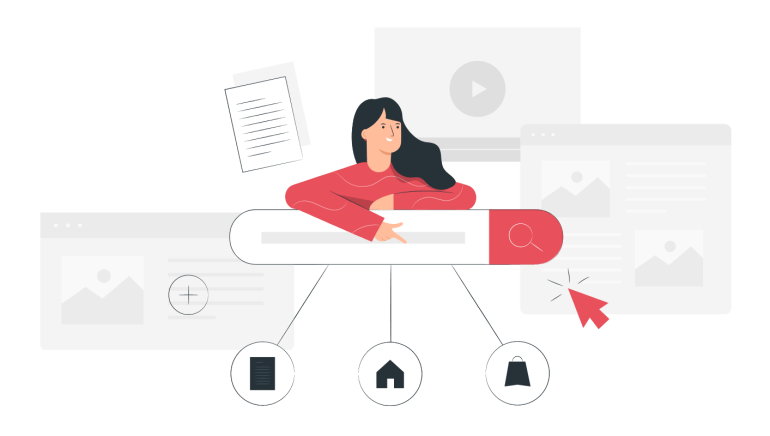 AN INVESTMENT IS THE BEST RETURN!
A well-executed SEO strategy can help businesses improve their online visibility, attract more leads, and ultimately drive conversions and revenue.
On Page Search Engine Optimization (SEO)
OFF Page Search Engine Optimization (SEO)
Google Analytics Program on your website
Google Webmaster Tools Account for your website
Online Reputation Management
SEO (Search Engine Optimization) is the practice of optimizing a website to increase its visibility and ranking in search engine results pages for specific keywords and phrases. By improving a website's search engine ranking, SEO aims to increase organic traffic, improve the user experience, and ultimately drive conversions and revenue for businesses. SEO involves a combination of technical, creative, and analytical skills, including keyword research, on-page optimization, content creation, link building, and data analysis. It is an ongoing process that requires regular monitoring, analysis, and optimization to stay ahead of competitors and achieve sustainable results.
Top SEO Company in Lucknow Most websites working on the internet do not have suitable SEO work done on the pages as per norms of the search engines. This results in your website not being found in search engines by keywords appropriate to your business or profession and target market. We will analyze your keyword requirements based on your website content and provide required tags to make it easy for a search engine to crawl your page and extract the data for its memory.
Social Media Optimization in Lucknow Being among the best Social Media marketing service providers in Lucknow, India, Your Dream Tech digital marketing services will provide a powerful yet affordable all in one solution to get you started with your online presence, website promotion, better branding, more engagement, more conversion, better ROI and a sustainable growth.
Building awareness and promoting a brand or product using Social Media.
Social media is the latest buzz word in Internet Marketing
It's a fast way to spread the Your word Online
It's good for SEO and It's a trend
Community Management
FAQ
We Have a Lot in Our Fold to Offer. Want to Discover?